Our chapter's publicity committee meets bi-weekly in order to discuss event advertisement and to brainstorm ways to better publicize AIChE's ISU chapter.  Members of the committee serve as representatives for AIChE, and they announce meeting and event times in classes.  The committee advertises by means of flyers, advertisements, or bulletin board postings, and they oversee the photo documentation of chapter events.  The publicity committee is also responsible for maintaining the AIChE website and social media accounts.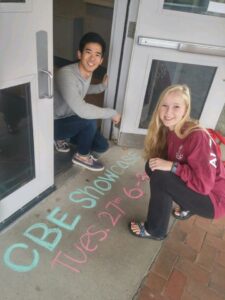 Current Publicity Committee Members Include:
Secretary of Communications: Robert L. Sourk II – rsourk2@iastate.edu
For more information about the publicity committee, contact rsourk2@gmail.com.