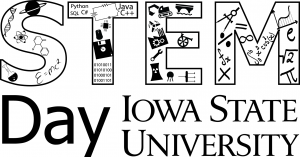 Why should we support Project Lead the Way?
Project Lead the Way (PLTW) is a nonprofit organization which aims to encourage STEM education for K-12 students .
How will we support them?
We are holding a series of events during the first full week of April. One event is more of a community service/social event that seeks to raise funds for PLTW Scholarship. The week will end with a STEM Fair for 3rd-6th grade students.
---
April 4th – Fundraising Carnival
Motivation: This event aims to support The Iowa Project Lead the Way program by establishing a small scholarship to be awarded to high school students.
When: 5-8:30 pm (set up at 4:30pm, tear down will be done by 9pm)
Where: Howe Atrium, Howe Auditorium,
What:  
• Carnival Game: student organizations facilitate carnival and Minute-to-Win-It games: 2 game tickets/$1 or 15 game tickets/$5
• Silent Auction: participants can bid on donated silent auction items
• Team Competitions: teams may pay to participate in a number of competitions. Sign up here.
• Food: 1 slice of pizza/$2.50 or 2 slices + drink/$5
Who: the target audience for this event are College of Engineering students.
April 9th – STEM Fair
Motivation: To promote STEM education by hosting a demonstration fair for 3rd – 6th grade students in the local area. When: 10 am – 2 pm (set up at 9am, tear down finishes by 3pm)
Where: Beyer Hall
What: Student organizations will person booths and lead hands-on demonstrations of STEM field concepts and activities. The auditoriums will have brief 25 minute demonstrations , each of the STEM fields will have a presentation. A library of potential demonstrations has been attached, each with a description of the activity and the associated risks
Who: Target audience is 3rd – 6th grade students from local area schools.